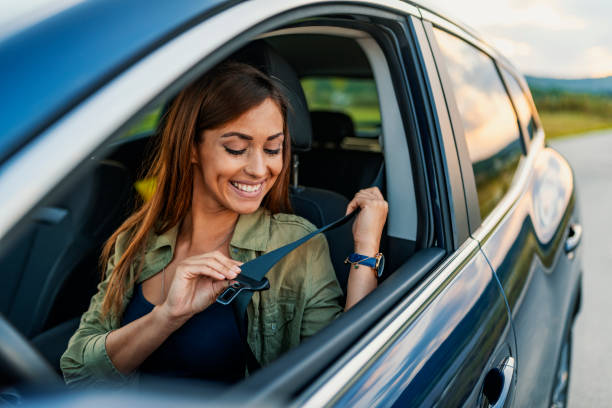 While test driving potential cars, you might weigh its speed, handling, storage space and comfort against each other. However, one of the most critical aspects to look into is the car's safety rating. Oftentimes, customers overlook a car's standings in this department due to lack knowledge on the topic. Safety ratings are given to cars as a way of informing customers about which vehicle will better protect them in an accident. In short: high ratingsF equate with fewer injuries or fatalities if an unfortunate incident does take place. Let's explore how these rankings are calculated and what they show us about a car
Two types of car safety ratings
The standardization of car safety ratings began in the late 1970s as a way for consumers to get more information on how different vehicles would perform if they were involved in an accident. Safety rating organizations conduct several collision tests and assigns each vehicle an overall grade based on the results.
In the United States, two main organizations conduct safety and collision testing for vehicles, each with its own unique ratings system.
National Highway Traffic Safety Administration
The NHTSA (National Highway Traffic Safety Administration), which falls under the Department of Transportation, began safety testing in the late 1970s with frontal collisions. Since then, they have added a few more tests to their repertoire. Cars are rated on a five-star system, with five being the best possible score. The NHTSA conducts these tests yearly on some of the bestselling cars; however, not every car is tested and which cars are may differ from year to year.
Insurance Institute for Highway Safety
That's right - the Insurance Institute for Highway Safety (IIHS) is an organization comprised of many different insurance companies, all devoted to reducing car accidents and their aftermath. To do this, they conduct a lot of research into car safety.
IIHS conducts several types of collision tests, which vary from the NHTSA's methods (more information on this later). Depending on the test results, a vehicle is then given a car safety rating by IIHS of Good, Acceptable, Marginal or Poor. Much like NHTSA does, IIHS only tests certain cars every year- generally bestselling models or those that have had a recent redesign.